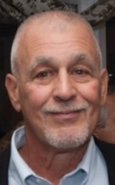 In Memory of
Joseph J Ardito
1945 - 2018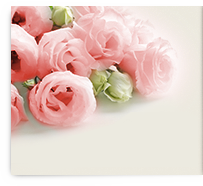 Obituary of Joseph Ardito
Joseph J. Ardito, 73, of Milmay, passed away at home surrounded by his loving and devoted family on January 15, 2018. Joseph graduated from Vineland High School in 1963. He attended Monmouth College then entered the Army in 1967. He served for 3 years, going to Vietnam as an Airborne Ranger with the 173rd Airborne Division. After returning from Vietnam, he was inspired by JFK to give back to his country and community. Continuing his education at Glassboro State College, Joe then went on to earn a Master's Degree from William Paterson College. He began his teaching career in Special Education at Maurice River Township School in 1970, and then moved to Vineland Public Schools in 1972. He spent the remainder of his 37-year career at Landis Middle School and Vineland High School.
Joe is considered a pioneer to the local soccer community. He implemented the boys varsity soccer program at Buena Regional High School in the early 1980s. He was also involved for over 30 years in youth soccer at the Vineland Soccer Association, volunteering his time and tireless energy to generations of budding soccer players. He continued coaching at Vineland High School, both boys and girls teams, as an assistant and head coach, integral in leading many teams to championships. Upon retirement from coaching, he stayed involved in soccer as a referee for youth, club and high school soccer. After his retirement from soccer he could be found watching his daughter coach on the VHS soccer field and his son coach his granddaughter at West Atlantic County Youth League.
As an unofficial chef, Joe took great pride in honoring his Sicilian ancestry by cooking the traditional Christmas Eve dinner, "The Feast of the Seven Fishes". His zest and vigor for life was incorporated into each of his dishes while he prepared gourmet meals for his friends and family, always sure to pair a fine wine or two with every meal. His wine knowledge was cultivated over decades as a Tastevin Member of the Dionysian Society International. Joe's selflessness was evident in his giving and nurturing nature, always inviting friends and family over to eat, sharing special wines for special occasions from his personal cellar.
Joe's passion for life was reflected in his appreciation for nature and the beauty found therein. His green thumb and innate ability to nurture everything around him could be vividly seen in his garden, Christmas tree farm and landscaping. His yard and surroundings were truly his happy place where he enjoyed his butterfly plantings and his hummingbird feeders. On any given sunny day, he could be found sitting on his back deck immersed in the fruits of his labor.
As an avid motorcycle rider, he was able to appreciate the beauty of nature and life from a different perspective, always finding time to stop and smell the roses. The same appreciation and respect was present in his love of music and the arts from all different cultures, passing this passion and appreciation to his children. Joe's open mind and heart garnered so many beautiful relationships, and his respect for all allowed for everyone to feel valued. Joe has made an impact on many people, and his family is proud of his legacy in education, coaching and life.
He is survived by his wife of 47 years, Joan (Leone) Ardito; his three children, Daniel Ardito (Tamara), Amy Ardito, and David Ardito; two grandchildren, Gianna Marie Ardito & Vincent Michael Ardito; brother, James Ardito; sisters-in-law & brothers-in-law, Donald & Theresa (Leone) Smith; Russell & Loni (Leone) Jost; Thomas & Diane Leone; Ronnie & Nancy (Leone) Williams and many nieces, nephews, cousins and friends. Joe was predeceased by his parents, James & Phyllis Ardito and his father-in-law & mother-in-law, Thomas & Yolanda Leone.
A church visitation will be held on Saturday from 9am to11am followed by a funeral mass at 11am from Saint Padre Pio Parish - Church Of Our Lady Of Pompeii, 4680 Dante Avenue, Vineland. Inurnment will follow in Our Lady Of Pompeii Cemetery, Vineland.
ARRANGEMENTS are under the supervision of Rone Funeral Service, 1110 East Chestnut Avenue, Vineland, NJ 08360
The family asks that in lieu of flowers, that donations be made in his name to:
St. Jude Children's Research Hospital 501 St. Jude Place, Memphis, TN 38105
Community Food Bank of New Jersey, 6735 Black Horse Pike, EHT, NJ 08234.
To send online condolences please visit our website at www.RONEFUNERALSERVICE.com