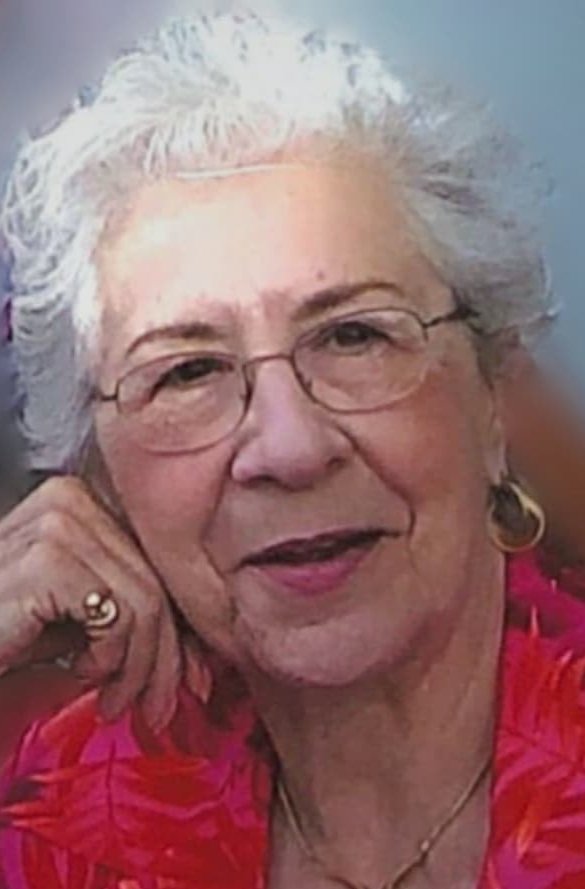 Obituary of June Woldar
(Do not delete this line. It does not print. Text that is to appear on web must be entered after this line)«
June Woldar (Botsman-Smith) passed away at Bishop McCarthy Nursing Home in Vineland, New Jersey on April 14th at the age of 94.
Born on July 14th, 1925 in London, England to Cecilia and Bernard Botsman, June was later adopted by her stepfather, Frank Smith. June met her future husband, Manuel Woldar, while he was stationed in Ireland for the United States Air Force during World War Two. Manny had a weekend pass, traveled to London to visit friends and while there, he met June. The rest, as they say, is history!
June was a war bride and she and "Manny," as he was known to all of their friends, were married on May 20, 1945 in London. She set sail alone on the RMS Queen Mary where she was reunited with her husband and new family in America. They settled in Vineland, New Jersey where she lived the rest of her life.
June's life, besides her family and friends, was working for over 40 years at Beth Israel Synagogue and participating in Jewish organizations, which included Sisterhood and Hadassah of Beth Israel Congregation.
She is survived by her loving children, Steven Woldar (Lynn), Ruth Dube' (Donald) and Fern Woldar; her adored grandchildren, Allison Brewster, Nicole Rosson (Gedge), Michelle Propper (Brandon), Jillien Meier (Jared) and Clifford Woldar as well as eight loving great grandchildren.
She is predeceased by her loving husband Manny; her parents Cecilia and Frank Smith; and stepbrothers Victor Smith and Frank Smith
Contributions in lieu of flowers to: Beth Israel Synagogue, 1015 E Park Avenue, Vineland, NJ 08360; Chevra Kadisha of Alliance, P.O. Box 934, Vineland, NJ 08362 or Sons of Jacob Synagogue, 321 Grape Street, Vineland, NJ 08360
Burial will be private in Alliance Cemetery, Norma, NJ.
ARRANGEMENTS are under the supervision of Rone Funeral Service, 1110 E. Chestnut Avenue, Vineland, NJ 08360
To send online condolences please visit our website at www.RONEFUNERALSERVICE.com
Share Your Memory of
June