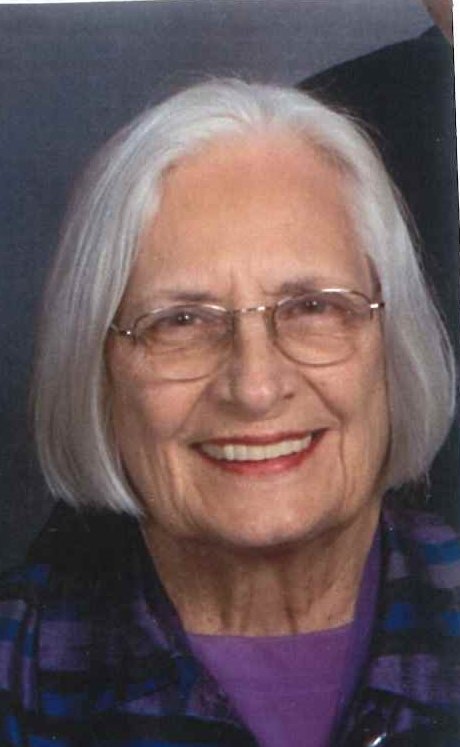 Obituary of Florence S Volpe
Due to the current Covid-19 crisis, the Volpe Family and Rone Funeral Service feel it's in the best interest to everyone that they postpone the funeral services for Florence Volpe which was scheduled for Thursday. March, 19th. An announcement and updated funeral times for future services will be provided when the time is appropriate. Visit our website www. Ronefuneralservice.com, our Facebook page and also in the newspaper.
We apologize for any inconvenience.
Florence S. (Scarani) Volpe, 100 passed away March 14th at Spring Oak Assisted Living in Vineland. She was born in Vineland to the late Luigi and Virginia (Montagna) Scarani, where she remained a life-long resident. After graduating from Sacred Heart High School, Florence went to work as a cashier in the accounts receivable department of the City of Vineland Electric Utility. She then worked at Limpert Brothers Vineland as the office manager. In 1966, she started her College career, first at Cumberland County College, then Glassboro State where she earned an M.A. in Library Science. Florence was an Associate Professor / Library Services at Cumberland County College; the first Woman president of the faculty association; president of The Vineland Public Library Board of Trustees, and Program Development Specialist, Cumberland County Office on Aging and the Disabled where she won an "Outstanding Older Worker" award from the U.S. Dept. of Labor in 1995. Florence received the 1998 Liberty Bell Award presented by the Cumberland County Bar Association. She was inducted into the Cumberland County Women's Hall of Fame in 2014. She was also a member of the White House Conference on Children and Youth as early as 1960. She enjoyed reading, collecting art, books, and spending time with her friends in The Countryside Garden Club. Along with her parents, Florence was predeceased by her husband Victor A. Volpe, and sons Mark A. and Matthew J.; brothers, S. Paul, A. Julian, Angelo, Charles, Albert and Louis; sisters, Mary Scarani and Eugenia Dondero Spieker. She is survived by sons, V. Cloud (Maria), Jerome Sr. (Edith), daughter-in-law, Venessa Volpe, grandchildren, Cloud M. (Erin), Jerome Jr. and Arianna Volpe, great-grandson, Griffin Lucas Volpe, and several nieces and nephews. Her family is very appreciative of the excellent care she received from the staff's at Spring Oak Assisted Living and Bayada Health Care and the many new friends she enjoyed sharing time with. A church visitation will be held on Thursday March 19th from 9:15 am to 11:15 am in Christ the Good Shepherd Parish, church of Sacred Heart 1010 E. Landis Ave. Vineland. followed by a Funeral Mass at 11:30 am. Interment will be private in the Sacred Heart Cemetery. In lieu of flowers donations if so desired may be made in her memory to The Vineland Public Library, 1058 E. Landis Avenue 08360. Arrangements are under the direction of Rone Funeral Service 1110 E. Chestnut Ave. Vineland NJ 08660. To send online condolences please visit our website at RONEFUNERALSERVICE.COM
visitation
9:15 am - 11:15 am
Thursday, March 19, 2020
Christ The Good Shepherd Parish- Sacred Heart Church
1010 E. Landis Avenue
Vineland, New Jersey, United States
church visitation
Mass
11:30 am
Thursday, March 19, 2020
Christ The Good Shepherd Parish- Sacred Heart Church
1010 E. Landis Avenue
Vineland, New Jersey, United States
Mass
Share Your Memory of
Florence