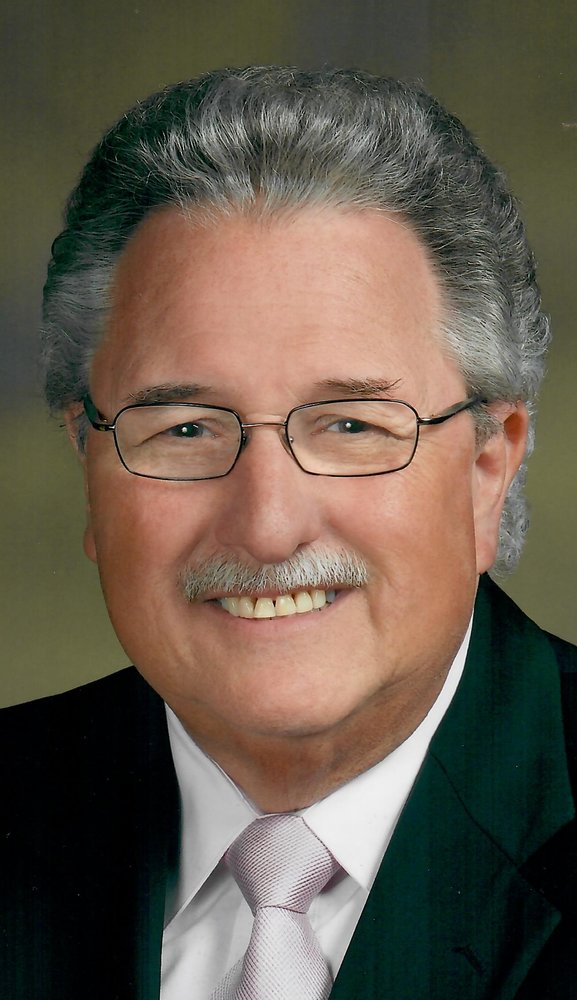 Obituary of Kenneth C Soboloski
Kenneth C. Soboloski, 76, of Vineland, retired principal of Buena Regional High School, passed away peacefully after a courageous battle with cancer Friday, February 28, 2020. At his side were his wife and daughters.
Born in Perth Amboy, NJ on November 10, 1943 to Charles and Rose(Csorodos) Soboloski, he graduated from Perth Amboy High School in 1961. Ken attended Rowan University, formerly Glassboro State College, where he earned his undergraduate degree in education in 1965 and graduate degree in educational administration in 1972.
His educational career spanned 43 years from 1965 to 2008. Ken taught in the Millville, Newfield and Glassboro schools, later becoming the Principal of Pleasantville Junior High School. From 1974 to 1982 he served as the Vice Principal of Kingsway Regional High School in Swedesboro. Hired in 1982, Ken became the Principal of Buena Regional High School where he served for 26 years until he retired in 2008.
During his tenure at Buena, Ken instituted a variety of academic programs. Always a visible part of the high school day, "Mr Sobo" loved walking the halls of Buena and took many students under his wing working with them in a quiet way to help them become better adults. He was a hands on principal with an open door policy for students and staff. Because of this involvement in all aspects of the educational and athletic process he knew the names of many students in his building.
Affectionately known as the "Voice of the Chiefs" he was extremely involved in all phases of the Buena Athletic program, and was always in attendance at the sporting events. He continued to announce the home football games even after his retirement, along with track meets, wrestling matches and tournaments. He also served as a track official and baseball/softball umpire for a number of years. After retirement, Ken was inducted into the Buena Athletic Hall of Fame in 2012.
Ken chaired numerous committees over the years for the High School Middle States Association, served on the Executive Committee of the NJSIAA, was a reader and scorer for the National Principal Exam for ETS, and a member of New Jersey Principal and Supervisor Association.
While living in Buena Borough from 1965 to 1973, he served on the Buena Regional Board of Education while the high school was being built, chaired the Buena borough planning board, and was a member of the Buena Jaycees. He dedicated several seasons to coaching in the Vineland Pigtail league where he shared his love of the game with his athletes including his daughters.
Ken was a dedicated family man who was adored by his daughters and grandchildren with whom he shared his love of sports and music. Family gatherings were most important to him. He enjoyed a good meal, great conversation and good company. Often sought out for his advice and wisdom, Ken always had time for anyone who needed him.
Ken was predeceased by his parents Charles and Rose Soboloski, his in-laws Nicholas and Dora Barbarotto, and his sister-in-law, Jean (Barbarotto) Gelardo
Ken is survived by his wife of 35 years Joyce (Barbarotto) Soboloski; daughters Stephanie (Andy) McDade, Sheryl Soboloski, Monica (Rob) Negron; grandchildren Freddie Housel, Jordan Soboloski, and Victoria Negron. He is also survived by his brother and sister-in-law Peter and Joan(Barbarotto) Woodruff, brother-in-law Dr. Mark Gelardo and nephew Nicholas Gelardo.
A funeral home visitation will be will be on Wednesday March 4, 2020, in the Rone Funeral Service from 6 pm to 9 pm with words of remembrance to be offered at 8 pm.
In lieu of flowers, because of the quality and compassion of care shown to Ken the family asks donations be made in his memory to: Southern Oncology Hematology Associates, 1505 W Sherman Ave, Suite 101, Vineland NJ 08360.
Arrangements are under the direction of the Rone Funeral Service 1110 E. Chestnut Ave. Vineland. To send online condolences please visit our website at ronefuneralservice.com
Funeral Home Visitation
6:00 pm - 9:00 pm
Wednesday, March 4, 2020
Rone Funeral Service
1110 East Chestnut Avenue
Vineland, New Jersey, United States
(856) 691-4222
Words of Remembrance
8:00 pm
Wednesday, March 4, 2020
Rone Funeral Service
1110 East Chestnut Avenue
Vineland, New Jersey, United States
(856) 691-4222
Share Your Memory of
Kenneth