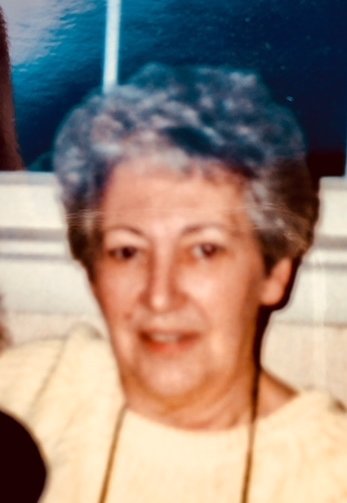 In Memory of
Judith Gallo
1930 - 2018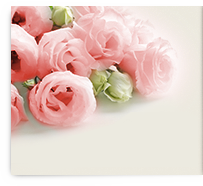 Visitation at Main Service
10:45 am - 12:45 pm
Wednesday, February 28, 2018
Christ The Good Shepherd Parish - Church Of Sacred Heart
1010 East Landis Avenue
Vineland, New Jersey, United States
Mass
1:00 pm
Wednesday, February 28, 2018
Christ The Good Shepherd Parish - Church Of Sacred Heart
1010 East Landis Avenue
Vineland, New Jersey, United States
Final Resting Place
Our Lady Of Victories Cemetery
201 E. Delaware Ave
Landisville, New Jersey, United States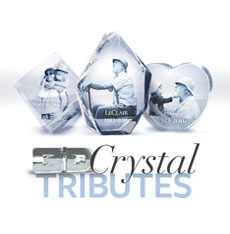 Order A Crystal Tribute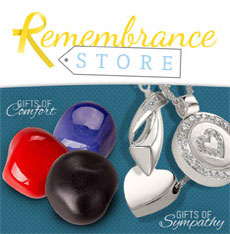 The Remembrance Store
Obituary of Judith Gallo
Judith "Judy" Jean Gallo (Martinelli), passed away peacefully on February 24, 2018. She was born in Vineland, NJ in 1930. Shortly after her birth, she moved to Sheppton, PA, to live with her grandfather and step-grandmother. She remained there for the first ten years of her life going to school, playing with her aunts and uncles. It was during this time that Judy became proficient at playing a rather substantial Pipe and Pedal Organ that her grandfather taught her, something he had played in large churches in Austria before coming to America. Judy returned back to Vineland to her parents Rudolph "Rudy" and Jemma "Jean" Martinelli, returning to Sheppton each summer for visits.
After discovering her talent on the organ, her parents bought her a piano and lessons from the Cresci sisters. Judy quickly excelled at The Classics and The Operas. By high school, in the adult community of seasoned musicians, Judy's name was already becoming known. It was not difficult for the Cresci Sisters, who Judy remained loyally with for lessons on both piano and organ, to convince both the Curtis Institute and the Juilliard School to consider Judy for admissions. She was offered a full scholarship to both.
The day she found out, she rushed home to tell her parents the great news. Her parents absolutely forbade her to go to either school: a young, single, girl alone in either city. Judy was so devastated; she never spoke or really told anyone about it during her lifetime. But, her talent was so great, that members of the Philadelphia Opera Company would travel to Vineland to practice with her. Several members, one tenor in particular, insisted Judy play for him at the Philadelphia Opera when he was to perform. So, in some small way, she did get to live-out, her life-long dream of being a "professional musician on stage." Her other musical goals to "write and be an arranger" as the great masters she studied and wished to follow in their footsteps and possibly go beyond, never materialized beyond our home.
Following high school, Judy remained in Vineland and began to work at the Telephone Company as a Switchboard Operator. At 18 years old, she received a frantic call from the Mazzoli household, which she immediately forwarded to the State Police barracks. A young girl hysterically screaming as gunshots could be heard in the background. Her quick response was credited in the book by Patricia Martinelli, "Rain of Bullets" The true story of the Ernest Ingenito's Family Massacre. Judy quickly rose up the ranks to become a supervisor. It was during this time she met her future husband, Conie Gallo, whom she married on April 20, 1952. She remained at the telephone company until the birth of their first daughter, Deborah Rae Elizabeth, and then their second daughter, Maria. She did not go back to full-time work until after the death of her husband in 1983, when she became a Concierge at Harrah's Hotel and Casino in AC for over ten years.
While both children were attending local schools, Judy immersed herself in volunteer work and joined the Junior Women's Club of Vineland. While there she chaired the drive for the Salk vaccine to wipe out polio here in Vineland. She volunteered for many years at school drives. She helped find clothes for those in need, went Christmas caroling to raise money for Tiny Tim, and most recently worked on WVLT's Annual Turkey Drive every Thanksgiving. Other interests were gardening and landscaping her properties, violets, NYT's Crossword Puzzles, playing the slots in AC or Las Vegas, going to lunch with her girlfriends from VHS, a gift from her eldest daughter and grandson to go together for several years with front row, season tickets to the "Philly Pops with Peter Nero" so Judy could see Nero play the piano, days spent in NYC that always included lunch and a Broadway Show, tickets to go to see Barbra Streisand and Paul McCartney in concert where Judy carried her own Beatles sign, long-weekend vacations to the area she grew-up in Sheppton to find Judy's childhood home and visit with old friends while her grandson Matt navigated and Debbie came along because of her interest in her mother's childhood and to be there for support, and finally Judy always continued playing the piano daily, well into her eighties, still beautifully, and during his life, with her husband accompanying her on trumpet. Judy did all that she could to support her husband, raise her two daughters, enjoy her two grandsons, and care for her beloved dogs. She was a dear friend to many and will be sorely missed.
She is survived by her daughter, Debbie Gallo Leister; daughter & son-in-law, Maria & Dominick Carfello; grandsons, Matthew Leister and Dominick Carfello and also the Rossi and Volpe families. Judith was predeceased by her husband in 1983, Conie Gallo and her parents, Rudolph and Gemma ( Michelony) Martinelli.
A church visitation will be held on Wednesday from 10:45am to 12:45pm followed by a funeral mass at 1:00 pm from Christ The Good Shepherd Parish - Church Of Sacred Heart, 1010 East Landis Avenue, Vineland. Interment will follow in Our Lady Of Victories Cemetery, Landisville.
ARRANGEMENTS are under the supervision of Rone Funeral Service, 1110 East Chestnut Avenue, Vineland, NJ 08360
To send online condolences please visit our website at www.RONEFUNERALSERVICE.com
Share Your Memory of
Judith