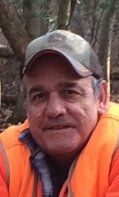 In Memory of
James Petronglo Sr.
1956 - 2018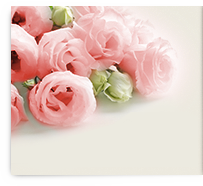 Obituary of James Petronglo Sr.
On January 23rd, James Petronglo passed away peacefully, surrounded by his loving family, after a long and valiant battle with cancer.
Jim was born on March 9th, 1956 to Joseph and Julia Petronglo. He was one of three sons and a second generation family member of a produce industry venture, along with his father, uncle, brothers, and cousins, as they worked together to run the family farm and business and become active members at the Vineland Produce Auction Block, a professional relationship that Jim would maintain from that point forward.
Jim graduated from Vineland High School in 1974, and just a few short years later,
on November 20, 1977, he married Frances Flashel, the love of his life. They built a home together and began a family in Pittsgrove, NJ. Before long, the couple was blessed with three beautiful children, James Jr., Steven, and Stephanie. Those steps were the beginning of a forty-year adventure full of love and dedication that most couples hope for but few ever achieve.
Agriculture was a part of Jim's core, and as a man of the soil, in 1978 he helped established and run J Petronglo and Sons, LLC, along with his parents, brother, and eventually his sons. In 2006, he and his brother took the reins of the family empire, operating as J & E Petronglo and Sons, LLC. Jim's business prospered, and he continued to run it with his family until the time of his passing. He was a hard-working man who put food on the table for his family and his community for four decades. His agricultural legacy will live on through his sons as they continue his work and his dream in his honor.
When he wasn't in the fields, Jim loved to spend time with his family, especially his grandchildren, Sophia and Steven Jr., who were his whole world. He always looked forward to the winter months, as it meant he could spend his days hunting with his sons and best friends in the woods and his evenings sharing laughs and making memories with them at his beloved Hunting Club.
He was an avid Philly sports fan, especially when it came to the Eagles and Flyers, and he looked forward to regularly attending games with his sons to cheer the team on together. At home, Jim liked quiet, restful evenings watching TV Land or his favorite show, Storage Wars. He was a big fan of Westerns and was recently referred to by a friend as, "The Modern Day John Wayne". He will be forever loved and forever missed as a husband, son, father, grandfather, brother, friend and farmer.
Jim is pre-deceased by his father, Joseph Petronglo, and his brother, Louis Petronglo. He is survived by his mother, Julia (Alimenti) Petronglo, wife, Frances (Flashel) Petronglo, brother Edward Petronglo (Lori), his children, James Jr., Steven (Katie), & Stephanie (Jim Bowen), his grandchildren, Sophia and Steven Jr. Petronglo, and nieces, Aimee, Jenna, and Kaitlyn Petronglo.
Funeral home visitations will be held on Sunday January 28, from 6 to 9pm and Monday January 29, from 9 to 10:15am at Rone Funeral Service, Vineland, NJ
A Funeral Mass will be celebrated Monday January 29, at 11:00 am from Our Lady Of The Blessed Sacrament Parish- Church Of Saint Rose Of Lima, 104 Catawba Avenue, Newfield. Entombment will follow in Sacred Heart Cemetery, Vineland. ARRANGEMENTS are under the supervision of Rone Funeral Service, 1110 East Chestnut Avenue, Vineland, NJ 08360
The family requests that in lieu of flowers, donations can be made to: The American Cancer Society
P.O. Box 22478
Oklahoma City, OK
www.cancer.org
or
Our Lady of the Blessed Sacrament Parish
106 Catawba Ave.
Newfield, NJ 08344
To send online condolences please visit our website at www.RONEFUNERALSERVICE.com