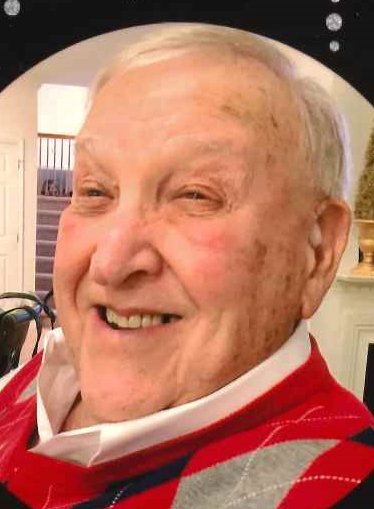 In Memory of
Virgil Fanucci
1926 - 2018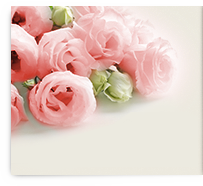 Obituary of Virgil Fanucci
Virgil Fanucci, 91, of Richland. On January 18, 2018, the Heavenly angels gathered Virgil in their arms and gently guided him to his eternal life in Heaven where he was lovingly met by all his loved ones who had gone before him. Virgil chose to mark the beginning of his eternal life on the same date and same hour as his father, Paul Fanucci, who entered into his eternal life thirty-eight years ago. Virgil passed peacefully at Genesis in Millville, New Jersey after being in declining health for the past 3 months.
Virgil was born on March 31, 1926, in Plains, Pennsylvania to Paul and Anita (Grossi) Fanucci. When Virgil was a very young boy, his parents moved to Richland, New Jersey where he lived for the rest of his life.
Virgil graduated from Vineland High School in 1944. On November 22, 1944, he enlisted in the Army where he was a corporal in the Artillary Division, 1055. Virgil landed in Manila in the Philippines on July 3, 1945. While in the Philippines, he earned the Philippine Occupation Victory Medal and was also recognized for his part in the Battle of Luzon, S. East Asia Occupation. Virgil was honorably discharged on November 22, 1946.
Upon his return to the states, Virgil worked alongside his father on the family's poultry farm in Richland and the Richland Feed Company which was also family owned. In 1948, Virgil married Angelina Fiocchi and they were married for 58 years until the passing of Angie in 2006.
Some of Virgil's fondest memories were the years that he worked for Fiocchi Erection Company as a sheet metal worker and Foreman for the company. Until very recently, he loved to reminisce about all those days of working and installing lockers with his nephew, Gene Fiocchi. They would talk for hours as Virgil shared his memories happily with Gene.
Virgil had a passion for baseball and played on the local men's teams for many years. He loved watching the Phillies, and he could talk for hours about their successes and failures. He also enjoyed watching the Eagles. Another great joy in his life was his weekly Wednesday trips to the casinos with his buddy, Bobby Ferrari, Sr. He looked forward to those trips to Atlantic City and on the way home stopping at Kupetz Bar for some cold beer and snacks.
Virgil was a member of the Richland Volunteer Fire Company, a member of the Buena Regional Board of Education, Buena Vista Exchange Club, VFW, and the Sheet Metal Workers Union. He was also a member of the Milmay Gunning Club, and a "social member" of the Harmony Gunning Club.
Virgil was predeceased by his wife Angelina (Fiocchi), his parents, Paul and Anita (Grossi), his sister and brother in law, Marie and Sherman Hartman, brother-in-law and sister-in-law, Eugene and Olga Fiocchi, and sister-in-law and brother-in-law, Lorraine and Alfred Bianchini.
He is survived by and will be sadly missed by his daughter and son-in-law, Karen and David Lelli of Milmay, NJ, his grandson, who was the light of his life, Jonathan (Adrienne Saccone) Lelli, great grandson, Evan Lelli, granddaughter and her family, Donna (Steve Kaminskas) great grandchildren, Riley and Delainey Kaminskas, step-grandsons and their families, Stephen Lelli and family, Gregory Lelli and family, and Mark Lelli. Virgil is also survived by his nephew and niece, Eugene and Susan Fiocchi, nephew, Dennis Fiocchi, dear and treasured friends, Robert Ferrari, Sr. and Richard Calareso and many other cousins and friends. He also will be missed by his grand puppies, Quincy Rose (Rosie) and Abby. Virgil was a devoted and loving father and grandfather, and his beautiful smile and generous heart will be missed by all who knew him and were a part of his life.
Karen and David want to give a special thanks to the many wonderful nurses and therapists at Genesis who took care of him and who treated him with kindness and love. A very special thanks to a very special nurse, Toni Burlakoff, a very special doctor, Dr. Britanny Burlakoff, and a very special physical therapist, Jocelyn Adair.
A church visitation will be held on Thursday from 9am to 11am followed by a funeral mass at 11am from Saint Padre Pio Parish - Church Of Our Lady Of Pompeii, 4680 Dante Avenue, Vineland. Entombment will follow in Holy Cross Cemetery, Mays Landing, NJ.
ARRANGEMENTS are under the supervision of Rone Funeral Service, 1110 East Chestnut Avenue, Vineland, NJ 08360
Donations in memory of Virgil may be made to:
Richland Volunteer Fire Company, PO Box 356, Richland, NJ 08350
Charity of One's Choice
To send online condolences please visit our website at www.RONEFUNERALSERVICE.com