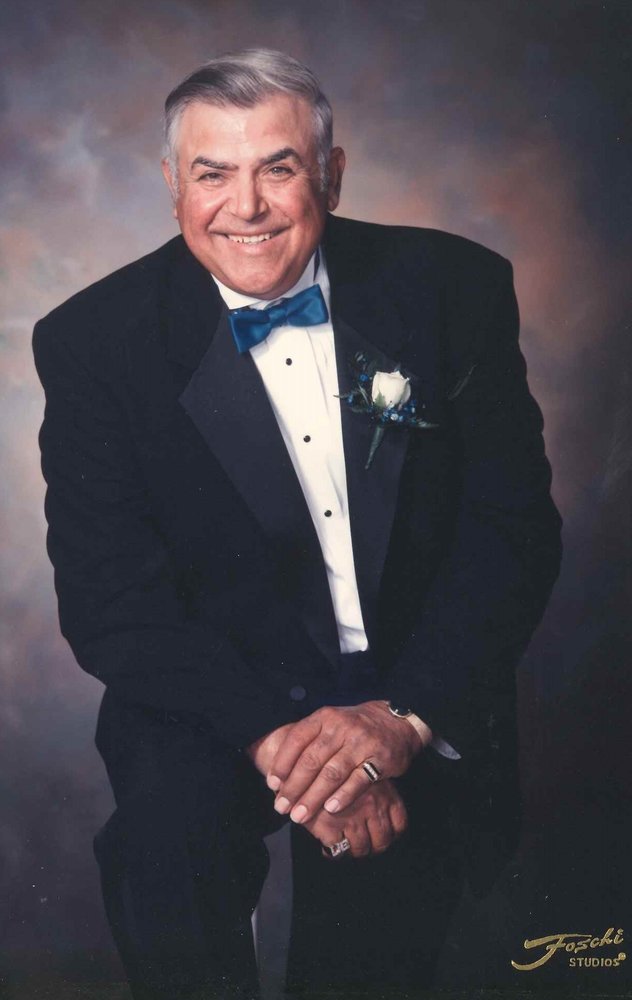 In Memory of
Umberto "Bert" Bifulco Jr.
1931 - 2018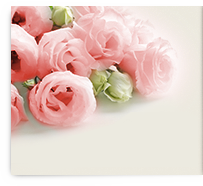 Obituary of Umberto "Bert" Bifulco Jr.
Umberto "Bert" Bifulco Jr., 86, of Pittsgrove, passed away suddenly and peacefully in his sleep on January 18, 2018. Born, August 11, 1931 on Staten Island, NY to the late Umberto Bifulco Sr. and Rosa Annunziata. He recently celebrated his 60th Wedding Anniversary with his wife Charlotte (Bradley). Bert married Charlotte Bradley in 1957 and began their life together on Staten Island, NY. He farmed and branched out owning a fruit and vegetable market. He also had a commission house in the New York Produce Market with his brother Gennaro. In 1970 Bert and Charlotte, along with their three sons; Umberto III "Bert", Gennaro George "Jerry", and Michael "Mickey", moved to South Jersey where they worked together on their family farm, U. Bifulco & Sons Farms, Inc. in Pittsgrove, NJ. As their sons grew, so did the business and the family. In 1979 they became produce buyers, Bifulco Farms Inc. at the Vineland Produce Auction and at the same time branched out into delivering their produce on their own trucks, UGM Transport Inc. In 1990 they added Bifulco's Four Seasons Cold Storage Inc. to keep their produce fresh, thus enhancing the entire produce operation.
Bert was a member of the New Jersey Farm Bureau Association, the Vineland Produce Auction and the United Fresh Fruit and Growers Association. Bert had a deep love for farming and family. He enjoyed dinners and family gatherings and will be sadly missed by everyone who knew him.
He is survived by his wife of 60 years, Charlotte (Bradley) Bifulco; sons & daughters-in-law, Umberto "Bert" III & Kathy (Consalo) Bifulco, Gennaro George &Theresa (Sparacio) Bifulco, and Michael " Mickey" & Jennifer (Pizzo) Bifulco; his grandchildren, Umberto Bifulco IV (Nancy Civiletto); Kathleen Charlotte Surace (Nick); Lisa Ann Venturi (Christopher); Gennaro George Bifulco III (Megan Kennedy); Umberto Joseph Bifulco; Michael Bifulco II; Violet Grace Bifulco; his six great grandchildren, Umberto Bifulco V, Dominick Surace IV, Carmella Surace, Gennaro Bifulco III, Gemma Venturi, and Christopher Venturi II and his brother, Honorable Pasquale Bifulco. Bert was predeceased by his parents, Umberto Sr. and Rosa (Annunziata) Bifulco; brothers, Gennaro Bifulco and William Bifulco and his sisters, Agnes Rieti and Rafaela Remo.
Funeral home visitations will be held on Monday from 11am to 2pm and again on Monday evening from 5:30pm to 9pm and on Tuesday morning from 8:30am to 10:30am at Rone Funeral Service, 1110 East Chestnut Avenue, Vineland, NJ
A funeral mass will be held Tuesday at 12pm from the Parish Of The Holy Cross- St. Mary's Church, 732 Morton Avenue, Rosenhayn. Interment will follow in Union Grove United Methodist Cemetery, Pittsgrove Township.
ARRANGEMENTS are under the supervision of Rone Funeral Service, 1110 East Chestnut Avenue, Vineland, NJ 08360
Donations in memory of Bert may be made to:
Our Lady of Mercy Academy (Salerno Society),1001 Main Road, Newfield, NJ 08344
Norma- Alliance Volunteer Fire & Rescue, 160 Almond Road, Pittsgrove, NJ 08318
To send online condolences please visit our website at www.RONEFUNERALSERVICE.com