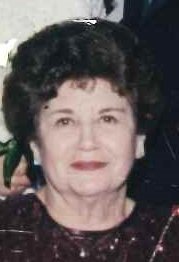 In Memory of
Vivian E DeTullio
1922 - 2017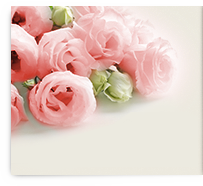 Obituary of Vivian DeTullio
Vivian (Gallo) DeTullio, of Millville, passed away peacefully on Monday, June 12. Vivian was born to Italian immigrants, Nicholas and Lena Gallo, in Vineland, NJ on December 18, 1923. Vivian, along with siblings Louise, Dominick and Rita were raised in the "Little Italy" section of Vineland, on Cherry Street, surrounded by relatives and a rich Italian culture. She attended school in Vineland and worked at Kimble Glass. Vivian married Albert DeTullio on February 5, 1949. She moved to Millville, although she always considered herself a Vineland girl. Albert and Vivian had a family of five; Diane, Albert Jr., Karen, Daniel and David. She was also blessed with eight grandchildren and eight great grandchildren. Her family was the love of her life and center of her world. Vivian was an amazing Italian cook. Friends of the family always looked forward to an invitation to the DeTullio's for dinner. She was also an accomplished seamstress, sewing anything from dresses for dolls to fancy equestrian outfits. Vivian loved children and enjoyed babysitting her grandchildren. She was affectionately known as "Mommy Viv" by many. She was always generous, kind-hearted and a great listener.
Vivian is survived by her four children, Diane Williams, Albert DeTullio Jr. (Donna), Karen Legg (Robert) and David DeTullio (Melody); daughter-in-law, Cynthia DeTullio; eight grandchildren: Heather, Michelle, Daniel Jr., Nicolette, Dominque, Kristin, Andrea, and David Jr.; and eight great-grandchildren: Lia, Logan, Izabella, Valentina, Braydyn, Adriana, Delaney, and Demi and several nieces and nephews. Vivian is predeceased by her beloved husband, Albert; son, Daniel; brother and sisters, Dominick Gallo, Rita McCaffrey, and Louise Luciano; and son-in-law, Bob Williams.
A funeral home visitation will be held on Wednesday from 10am to 11:30am followed by a funeral service at 11:30 am from Rone Funeral Service in Vineland. Interment will follow in Sacred Heart Cemetery, Vineland.
ARRANGEMENTS are under the supervision of Rone Funeral Service, 1110 East Chestnut Avenue, Vineland, NJ 08360.
In lieu of flowers, donations in memory of Vivian may be made to:
Alzheimer's Association National Office, 225 N. Michigan Ave., Fl. 17, Chicago, IL 60601 (alz.org)
Caring Hospice Services, 133-Q Gaither Drive Mount Laurel, NJ 08054.
To send online condolences please visit our website at www.RONEFUNERALSERVICE.com