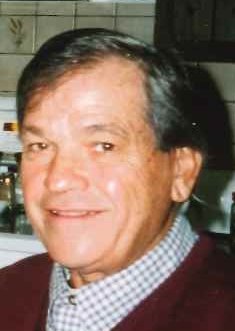 In Memory of
Joseph LaRosa
1931 - 2017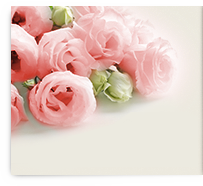 Obituary of Joseph LaRosa
Joseph LaRosa, 86, of Vineland passed away on May 18, 2017 at home. He was born to the late Joseph LaRosa and Carmella (Pezzaneti), in Manaugh, West Virginia. His family moved to Vineland where Joseph graduated from Vineland High School. He was an auto mechanic with George Marshall until being called to active duty in April 1951. Joseph was a sergeant and a truck vehicle mechanic until being transferred to NJ National Guard in Vineland, NJ, where he served as a drill sergeant. Joseph received the Good Conduct and the National Defense Service Medal's. Later Joseph would complete his Biblical Theological Degree from Philadelphia Bible College while building his home in South Vineland. Joseph founded the LaRosa Construction Co. and he built many buildings in Vineland; including the AMC Cinema, The Vineland Shopping Center, The Travel Inn, Kress, Garwood Mills, Two Guys and many banks and churches. Similarly he built numerous Buildings in Cumberland County and all of South Jersey, including the Guarantee Bank & Gordon's Alley in AC and The Royal Hawaiian in Wildwood. Joe and his sons also built many commercial buildings and churches in the North East, Florida and Georgia. No task to big or hard; he excelled at solving problems and didn't believe in sweating the small stuff. He was the kind of man that even his employees affectionately called him "Pop," and were always welcomed into his home as family. In his retirement years Joe loved learning how to use the computer, always delving into something new, he endeavored to figure out the commodities market. More than his love for work, was his love for his family. Spending time with his grandchildren and great grandchildren brought him great joy. Joe was a loving and generous man who could always be found sharing a meal, especially if it was Chinese Food..
Joseph is survived by his loving wife Evelyn (Tartella); his sons & daughters in law, Douglas and Rosalie, Clarence and Suanne, and Frank and Linda; his daughter Deborah and her husband Steve Petitie and daughter in law Victoria LaRosa. He is also survived by his grandchildren, Nikki Johnson( Bryan), Derek Ruberti (Krista), Doug LaRosa Jr., Sean LaRosa (Jessica), Ryan LaRosa, Joseph LaRosa, Ashley Petitie (Sammy) and Kelsey LaRosa and his great grandchildren, Derek and Aunalyse Ruberti and Dylan Johnson. Including various nephews, nieces, especially Rosemary (affectionately known as "little boss") and cousins. Joseph is predeceased by his son Joseph LaRosa III, his grandson Nicholas LaRosa, and his beloved puppy Sandy.
A funeral home visitation will be held on Tuesday from 9am to 11am followed by a funeral service at 11am from Rone Funeral Service, 1110 East Chestnut Avenue, Vineland. Interment will follow in Siloam Cemetery, Vineland.
ARRANGEMENTS are under the supervision of Rone Funeral Service, 1110 East Chestnut Avenue, Vineland, NJ 08360
To send online condolences please visit our website at www.RONEFUNERALSERVICE.com