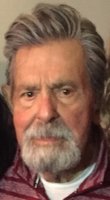 William W. Davies
William Walter "Dave" Davies, 89, of Vineland, passed away peacefully on March 30, 2018. He was born in Carbondale, Pa to the late William and Estelle Davies. After finishing high school in Carbondale he joined the Navy, where he went to school and rose through the enlisted ranks and was commissioned. He served in both the Korean War and the early part of the Vietnam War. He was a hard hat diver and then scuba. He was involved in the forming of the 1st Seal Team. His last duty was at the Philadelphia Naval Base training young officers to become Damage Control officers. He retired from the Navy in April of 1967. After leaving the Navy he married Gail Rogers in September of 1967. William worked in production management and quality control at Aluminum Shapes in Delair, NJ until 1990.
He leaves behind his wife Gail; children, William, Jennifer, Bronwyn and Gwendolyn; grandchildren, Luke, Kane, Cameron, Rhys, Devon and Terrance; two great-grandchildren Marissa and Jacob He was predeceased by his son, Michael Rhys Davies.
Services will be private at the convenience of the family.
Donations in memory of William may be made to:
Children's Hospital of Philadelphia Oncology Department, 3401 Civic Center Blvd, Philadelphia, PA 19104
To send online condolences please visit our website at www.RONEFUNERALSERVICE.com