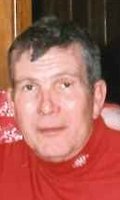 Albert Paul Melini
Albert P. Melini, 70, of Dennis Twp., passed away suddenly on January 1, 2018 at home. He was born in Vineland to the late Victor "Rink" & Rose (Petrone) Melini. Albert was a 1965 graduate of Vineland High School where he was a wrestler for Coach DiTomo. He also graduated with a B. A. in Political Science from Seton Hall in 1969 and went on to received his M.A. in Education from William Patterson University.
His first teaching position was at a elementary school in Mickelton, NJ where he met his wife Sally. For over 30 years he taught in the Vineland School District, starting at the Cunningham School, then at Landis and D'Ippolito schools. Al acted as the Social Studies Department Coordinator for the D'Ippolito school and was the Mock Trial Advisor for Landis and D'Ippolito. After retiring, he continued working with the Garden State Mock Trial Committee. Al also was the volunteer assistant coach for the Wildwood High School girls basketball team for over 30 years. He was on the School Board for the Dennis Twp. School District.
Al worked for many years as a ranger for the Avalon Country Club. He had his own golf club making and repair business. He was an avid golfer at both the Avalon and Stone Harbor Country Clubs. Al was a member of The Italian American Benevolent Association, proud of his heritage, he often traveled to Italy. He was also a member of the North Italy Club in Vineland. Devoted to his wife Sally, they loved golfing together and traveled often to Myrtle Beach, Italy, Williamsburg, VA and the Portofino Resort at Universal in Orlando, FL.
He is survived by brother, Richard Melini of Woodbury, NJ; godmother, Marie Movsorvich of Syracuse, NY; his cat 'Oochie" and many cousins, friends & colleagues. Al was predeceased by his wife in 2014, Sally Melini; his parents, Victor "Rink" & Rose (Petrone) Melini and his godfather, Alfred Melini.
A funeral home visitation will be held on Tuesday, January 9, 2018 from 6pm to 8pm followed by a memorial service at 8pm from Rone Funeral Service, 1110 East Chestnut Avenue, Vineland. Final disposition will be private.
ARRANGEMENTS are under the supervision of Rone Funeral Service, 1110 East Chestnut Avenue, Vineland, NJ 08360
Donations in memory of Albert may be made to: American Heart Association, Memorials & Tributes, 1 Union Street, Suite 301, Robbinsville, NJ 08691
To send online condolences please visit our website at www.RONEFUNERALSERVICE.com