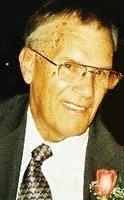 Ronald Mathis
Ronald Mathis, 70, of North Wildwood NJ, and formerly of Martinez, GA, lost his battle with Agent Orange-related illnesses on Monday, May 1, 2017. Ron was a decorated veteran of the Vietnam War where he served aboard the USS Kitty Hawk as Quartermaster. He later served as navigator on YFU transport boats up and down the Perfume and Cua Viet Rivers of South Vietnam. He described Vietnam as a "beautiful and tragic" nation. The people there taught him that survival could exist within chaos because of family and inner-strength. Ron was also a SeeBee in the Navy Reserves after he returned home. He was a graduate of Wildwood High School and Drexel University, earning a BS in Civil and Structural Engineering. After graduating from Drexel, Ron worked in the nuclear power industry for over 20 years. Later, he became an expert in pipe supports as a private contractor which sent him throughout the United States until his retirement in 2005. He returned to South Jersey with his wife to reside by his beloved ocean and childhood neighborhoods. He was a gifted pen and ink artist and writer. He enjoyed archery, golf, and bowling. His greatest passion, however, was as captain on his fishing boats.
He is survived by his loving and devoted wife, Jacalyn Mathis (Zagari); two daughter, Jennifer Labant and her husband Michael of Canton, GA and Alisa Wisner and her husband Chris of North Augusta, SC; his brother Wayne Mathis and his wife Marion of Lower Bank, NJ; two aunts, Teresa Quinn and Lois Quinn of Millville NJ, and his sisters-in-law, Linda Kaminskas of Vineland and Sandra & husband Gary Forosisky, also of Vineland. Ron also leaves behind a host of cousins, nephews, nieces, and great-nephews & nieces. He is predeceased by his parents, Helen and Lawrence James "Jim" Mathis, his brother Larry Mathis, and his sister Lisa Moser.
Funeral home visitations will be held on Sunday evening from 6pm to 8pm and again on Monday morning at 9:15am to 10:15am at Rone Funeral Service, 1110 East Chestnut Avenue, Vineland, NJ. A funeral mass will be at 11am from Christ The Good Shepherd Parish - Church Of Sacred Heart, 1010 East Landis Avenue, Vineland. Entombment will follow in Sacred Heart Cemetery, Vineland.
ARRANGEMENTS are under the supervision of Rone Funeral Service, 1110 East Chestnut Avenue, Vineland, NJ 08360
To send online condolences please visit our website at www.RONEFUNERALSERVICE.com