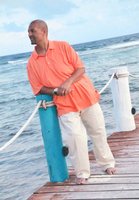 Manuel Serrano
Manuel Serrano, 53, went to be with the Lord and his family on April 4, 2017 at Thomas Jefferson University Hospital in Philadelphia. Manuel worked for The State of New Jersey with the Road & Streets Department and he also worked for BK Trucking in Newfield. Manuel was a Buena resident for most of his life, before that he lived in New York with his loving family. He was known by everyone as "Manny", "Pop", "Chickie" and "Tio". Manuel would help anyone in need with anything, he would give strangers food and he always opened his home to many.
He is survived by the love of his life, Stephanie (Berry) Serrano; his six children that he loved with all his heart, Manuel Serrano II, Jordan Serrano, James Serrano (Candi Cook) & Samantha Schaffer (Matthew Blankenship); two grandchildren, Ava and Hunter Blankenship; his brothers William Serrano (Dahlia) and Secundino Serrano; sisters, Julia Serrano, Theresa Ortiz, Magdalena Serrano & Irma Serrano; Godchildren, Luis Ramirez, Angie Ramirez, Veronica Ramirez, Sahvanna Garcia, Sonia Burgos and Shameca Cheeseborough and numerous nieces and nephews. Manuel was predeceased by his parents, Secundino & Hilda Serrano; and his brother, Eufemio "Tito" Serrano.
Funeral home visitations will be held on Sunday evening from 5pm to 8pm and again on Monday morning from 9:15am to 10:15am at Rone Funeral Service, 1110 East Chestnut Avenue, Vineland, NJ. A Funeral Mass will be follow at 11am from Our Lady Of The Blessed Sacrament - Church Of Our Lady Of Victories, 202 Northwest Boulevard, Landisville. Final disposition will be at the convenience of the family.
ARRANGEMENTS are under the supervision of Rone Funeral Service, 1110 East Chestnut Avenue, Vineland, NJ 08360
Donations in memory of Manuel may be made to:
Thomas Jefferson Hospital (Bone Marrow Transplant), 132 10th Street, Unit 14, 14th Floor, Philadelphia, PA. 19130
To send online condolences please visit our website at www.RONEFUNERALSERVICE.com